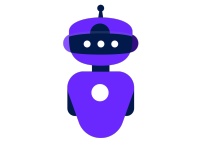 A about us template is a type of document that creates a copy of itself when you open it. This copy has all of the design and formatting of the about us sample, such as logos and tables, but you can modify it by entering content without altering the original about us example. A professional designed about us template can help maintain consistent appearance of related documents.
When designing about us, it is important to consider different about us examples. Depending on your needs, there are various designs that can be used as a starting point. For example, there are about us templates with or without pictures, and there are those with different headings and subheadings.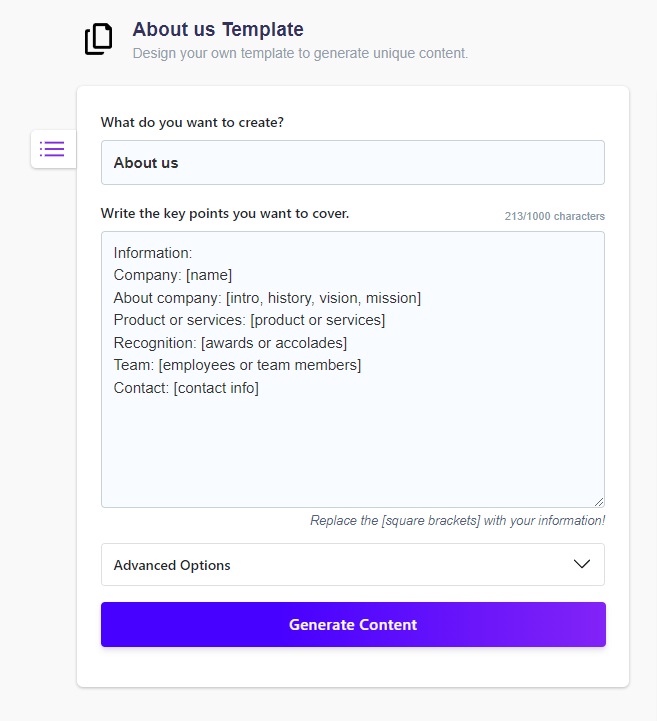 The importance of "About us" ?
The "About Us" section of a website is one of the most important pages on the site. This page tells visitors who you are, what you do, and why they should care about your company. It is an important page for building trust and credibility with your audience.
A well-written "About Us" page will also help you rank higher in search engine results. This is because search engines use the content on your "About Us" page to understand what your website is about and how it is relevant to searchers.
If you do not have an "About Us" page on your website, or if your page is not well-written, you may be missing out on an important opportunity to connect with your audience and build trust with potential customers.
What is the format of a "About us" ?
Most "About Us" pages follow a similar format. They typically begin with a brief overview of the company, followed by more detailed information about the company's history, mission, and values. Many pages also include photos and videos, as well as testimonials from satisfied customers.
While there is no one right way to format an "About Us" page, there are some elements that should be included in order to ensure that your page is effective.
What are the elements of a good "About us" ?
A brief overview of your company: This should be a short paragraph that gives visitors a general idea of what your company does.
Your company's history: You can use this section to tell the story of how your company was founded and how it has grown over the years.
Your company's mission and values: This is your opportunity to explain what you believe in and what sets your company apart from others in your industry.
Photos and videos: These can be used to give visitors a more personal look at your company and its employees.
Testimonials from satisfied customers: These can be used to show potential customers that you are a trusted and reputable company.
Frequently Asked Questions:
What is "About us Template"?
"About us Template" is a web-based tool that allows users to create custom "About Us" pages for their websites. The pages created with this tool are designed to help website visitors learn more about the people behind the website.
How does "About us" template work?
"About us Template" uses a simple interface to input information about the website owner or team. Once the information is entered, the tool generates a custom "About Us" page that can be added to the website.
Who can use About Us generator?
"About us Template" can be used by anyone who wants to create a custom "About Us" page for their website. There is no need to be a web developer or have any technical knowledge to use this tool.
What information do I need to create a page?
To create a custom "About Us" page, you will need to provide some basic information about yourself or your team. This includes your name, website, and a short description of your business or website. You may also want to include a photo.
How do I add a page to my website?
Once you have created a custom "About Us" page using "About us Template", you can add the page to your website by copying and pasting the code that is generated. This code can be added to any page on your website.
Level up now!
No credit card required – 2000 words free per month – 146+ content types to explore