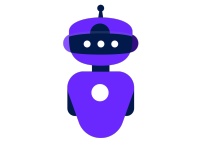 A reporting email is an email that provides information about a particular situation or event. This type of email might provide information about a problem that needs to be addressed, a new development in a project, or an update on a previous situation. A reporting email can be sent to individuals or to a group, and it might be sent on a regular basis or as a one-time communication.
The Reporting email Template AI generator is a tool that allows users to create email templates using artificial intelligence. It uses a natural language processing algorithm to generate email templates based on a set of user-provided parameters.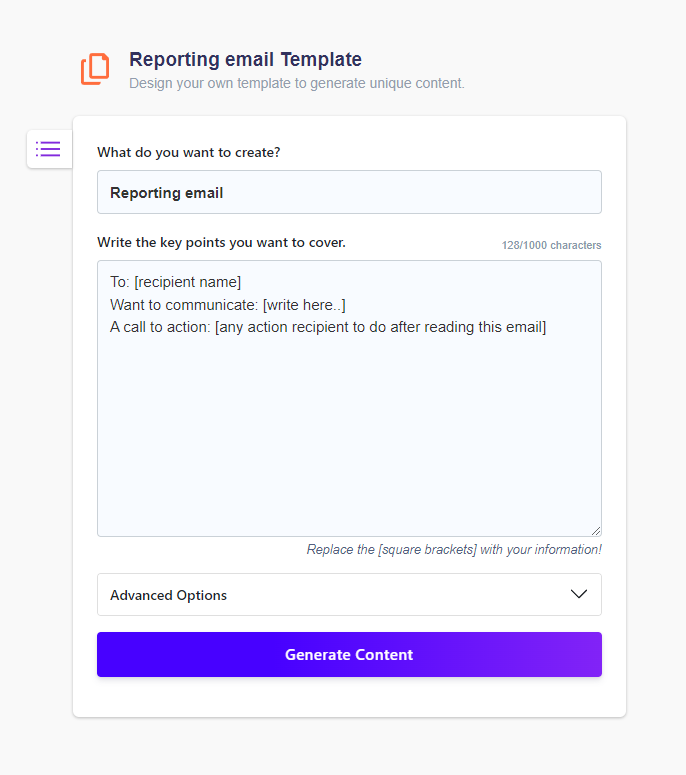 What is Reporting email Template:
A reporting email template is a template that can be used to create an email report. This template can be used to report on various aspects of a business, such as sales, marketing, customer service, or any other area.
The template can be customized to include the specific information that is needed for the report. It can also be customized to include the format that is needed for the report.
Benefits:
Saves time
Ensures accuracy
Can be customized to include specific information
Can be customized to include the desired format
Benefits of using Reporting email AI Generator:
Help you save time by automatically generating reports based on data from your email inbox.
Help you get more accurate reports by using artificial intelligence to analyze your email data.
Help you make better decisions by providing insights that you would not otherwise have access to.
Help you improve your customer service by providing you with information that you can use to respond to customer inquiries.
Help you increase your sales by providing you with information about your customers that you can use to target your marketing.
Reporting email Template Example:
Hello,

I am writing to report an issue that I am experiencing with the XYZ service.

I have been trying to use the service for the past few days, but I keep encountering the same problem.

Every time I try to do XYZ, I get an error message saying that ABC is not working.

I have attached a screenshot of the error message to this email.

I would appreciate if someone could look into this issue and let me know what is going on.

Thank you.

[Your Name]
Hello [name],

I am writing to let you know that I have received your report and will be taking action on it. Thank you for bringing this to my attention.

Sincerely,

[Your name]
Frequently Asked Questions:
1. What is the email template used for?
The email template is used to generate automated reports for your organisation.
2. How do I use the email template?
To use the email template, simply enter your organisation's name, logo and contact details into the relevant fields. Then, choose the type of report you would like to generate and enter the relevant information. The email template will then generate the report automatically.
3. Can I customise the email template?
Yes, you can customise the email template to suit your organisation's specific needs. Simply click on the 'Customise' button and make the necessary changes.
4. I have more questions, where can I get more help?
If you have any further questions, please contact our support team at support@wordkraft.ai and we will be happy to assist you.
Level up now!
No credit card required – 2000 words free per month – 146+ content types to explore